"Accidental Genius" exhibition features major gift to Milwaukee Art Museum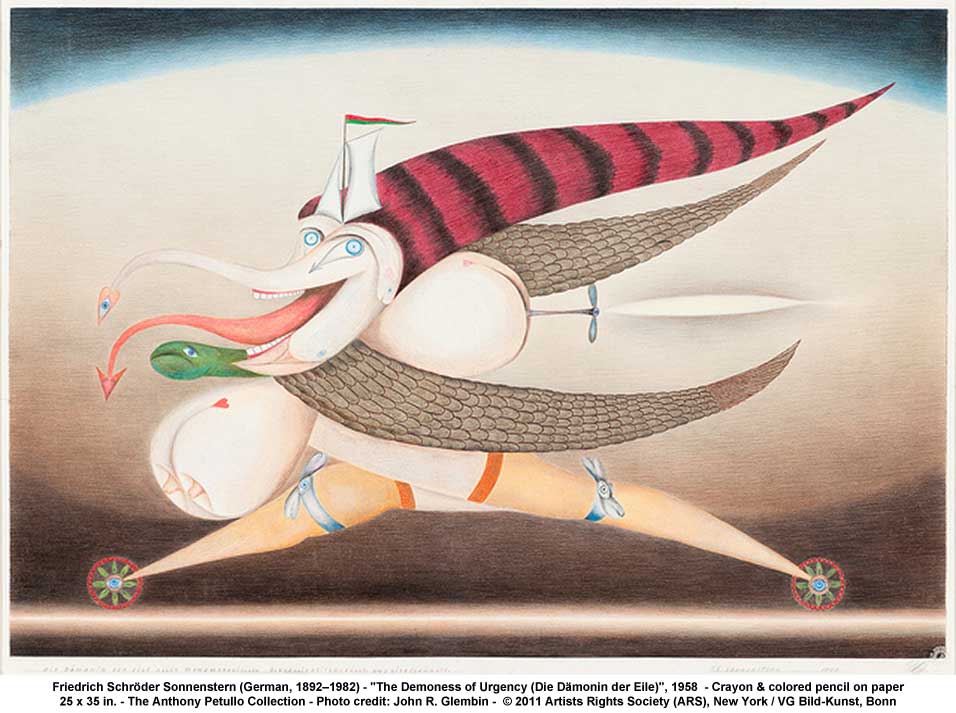 MILWAUKEE, WIS.- Accidental Genius: Art from the Anthony Petullo Collection, an original exhibition of modern self-taught art featuring more than two hundred works opened February 10th, and will be on view until 6th of May, at the Milwaukee Art Museum. The exhibition includes many of the most important European and American artists in the genre, and celebrates the significant gift of works by Milwaukee collector Anthony Petullo to the Museum. According to Museum Director Daniel Keegan, Accidental Genius will display over two-thirds of Petullo's gift, which represents one of the most extensive groupings of modern self-taught art in any American museum or private collection. In all, over three hundred works were gifted to the Museum.

"Accidental Genius showcases an exceptional collection of eclectic modern self-taught art from creators driven by impulse, vision, and necessity, without regard for acclaim, popularity, or profit," said Margaret Andera, adjunct curator. "The exhibition features drawings, paintings, and objects by leading artists, including Henry Darger, Martín Ramírez, Bill Traylor, Adolf Wölfli, Anna Zemankova, and Carlo Zinelli, among others."
Friedrich Schröder-Sonnenstern's allegorical drawings, made in pencil and crayon layered over paint washes, are charged with symbolism and sexuality. The shapes of the many eyes—looking out from unexpected places—of the slyly grinning, hybrid creatures in these surreal works seem to suggest female anatomy. He able to earn a living from sale of his work, and during his lifetime, exhibitions were held throughout Germany and in Paris and Tokyo. Schröder-Sonnenstern died in West Berlin. In 2011 a major survey of his work at Michael Werner Gallery in New York enjoyed critical acclaim.
"The gift of the Petullo Collection establishes the Milwaukee Art Museum as a leading American institution for the work of untrained creators, and comes at a crucial turning point in the history of the genre," said Keegan. "The Museum's commitment to the work of self-taught artists began as early as 1951 with the gift of two paintings by Wisconsin artist Anna Louisa Miller, and expanded through the Hall Collection and the Flagg Collection. With the Museum's acquisition of the world-class Petullo Collection, its holdings now encompass a more broadly inclusive representation of this genre, and we are challenged to understand this work on a new level."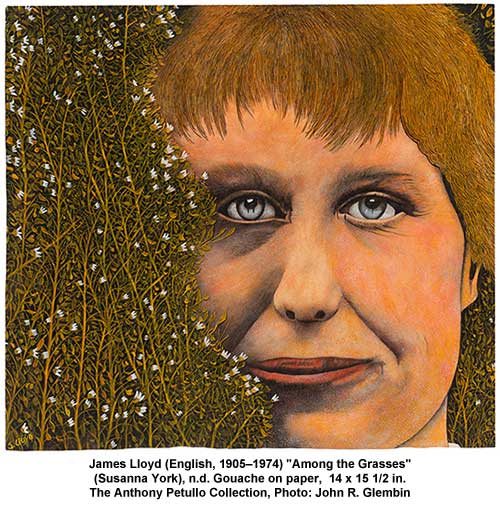 Previously defined as "outsider art," "art brut," or "naïve art," the works in the Petullo Collection, more often than not, were made by artists whose personal stories and motivations are as compelling as the art itself.
While Rosemarie Koczy was not trained in drawing, the visual acumen she developed in tapestry design and production informed her drawings. In 1975, frustrated with the limitations of tapestry, she began drawing—often with two hands, thanks to her weaving skills—ultimately penning more than twelve thousand ink works memorializing the victims of the Holocaust. Written on the back of her drawings are the words "I Weave You a Shroud."
British artist Scottie Wilson's career began when he started doodling on a tabletop in the back room of the shop he owned. Swiss artist Rosemarie Koczy, who was imprisoned with her family in a Nazi concentration camp during World War II, was driven by her experiences in the camp, and by the death of her father, to create her artwork.
Rural Texas native Eddie Arning discovered his artistic ability later in life through an art class offered at his nursing home. Magazine illustrations and products from advertisements inspired his pastel drawings. Some of the lesser-known but equally significant artists collected by Petullo include English laborer James Lloyd and Italian draftsman Domenico Zindato.
Petullo, a retired Milwaukee businessman, built his collection over a span of three decades. Objects from the Petullo Collection have been on display throughout the country, including a six-stop museum exhibition, and various objects have been loaned to museums and galleries around the world.
"My collection reflects the driving passion of both the creators, and the collector," said Anthony Petullo. "When I began collecting I had no idea the impact that my collection would have on the self-taught art world. I am grateful that I have had the fortune to share these incredible objects with so many, and I am honored that they will continue to be enjoyed at the Milwaukee Art Museum."
Petullo is a Milwaukee entrepreneur and author, and a longtime member of the Museum's Board of Directors and the Museum's Exhibitions Committee. He is also a member of the Rotary Club of Milwaukee and has received multiple awards for his community service and charitable contributions.
Source: www.artknowledgenews.com