Jean-Paul Landais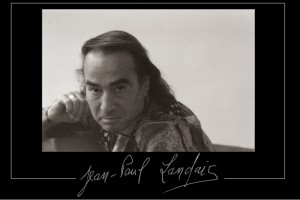 Artist was born on 22nd of November, 1950 in Paris, France.
In 1968 graduated from School of Beaux Arts (Paris, France).
Jean-Paul Landais belongs to that generation of artists who give life to strong, impressive, disturbing, and prophetic images. He lives in that cavern where the word provides plenty of revelations (Kunio Iwaya, Meiji-Gakuin University).
During more than four decades of artistic career, Jean-Paul Landais showcased his artworks in Tokyo (Japan), Honk Kong (China), Tapei (Taiwan), The Centre Georges Pompidou (Paris, France), Italy, Belgium, the Netherlands. – Read More -