Augustus John: A Life in Portraits at the National Portrait Gallery in London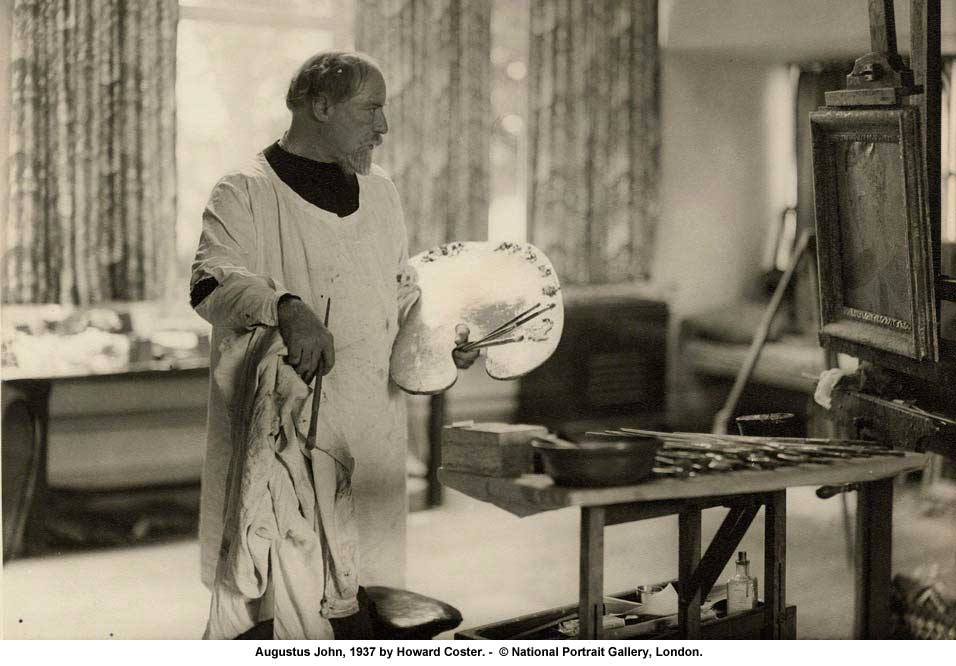 LONDON.- A new display at the National Portrait Gallery will mark the fiftieth anniversary of the death of Augustus John, one of the most celebrated British artists of the early 20th century. Regarded as an outstanding painter and draughtsman, he was a leading portraitist of his day and his lifestyle epitomized that of the bohemian artist. The display of portraits of the artist drawn from the Gallery's Collection includes photographs by Alvin Coburn, Howard Coster, Bill Brandt, Yousuf Karsh, Norman Parkinson, Ida Kar and Cecil Beaton. Charting his early career, relationships, his fascination with Romany culture, and his success and reputation as an artist the display will also include pivotal figures from his life including Dorelia McNeill, Lady Ottoline Morrell and Talitha Pol. Associated with the New English Art Club and the Camden Town Group he remained largely independent from artistic trends and movements and his sitters included many of his most distinguished contemporaries such as George Bernard Shaw and T.E. Lawrence.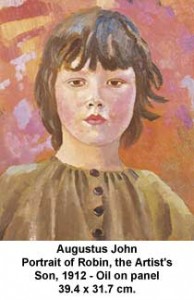 Born in Pembrokeshire in 1878, John attended Slade School of Fine Art (1894-8), where he transformed himself from a neat methodical student to a wild, anarchical figure. At Slade, he met Ida Nettleship who became his wife and with whom he had five children. From 1903, they lived in a ménage-a-trois with Dorelia McNeil, with whom he had four further children, and who helped bring up Ida's children following her death from puerperal fever. A portrait of Dorelia, 'The Smiling Woman' established his reputation as an oil painter and was his first picture to enter a national collection when it was presented to Tate in 1917. In 1914 John was elected president of the National Portrait Society and was attached to the Canadian Army in World War I where he drew soldiers at the front and narrowly avoided a court marshal.
Elected to to the Royal Academy in 1928, he later resigned over the Academy's rejection of Wyndham Lewis's portrait of T.S. Eliot, but he rejoined again in 1940. In 1933 he became a trustee of the Tate Gallery which owned 17 of his pictures and in 1937 he became president of the Gypsy Lore Society. In 1942 he received the Order of Merit and a year later he was elected an Honorary Member of the American National Institute of Arts and Letters. Augustus John died of heart failure in 1961 at the age of 83.
Augustus John: A Life in Portraits complements portraits by and of the artist currently on display in the Gallery. Jacob Epstein's bronze bust of John from 1916 can be seen in Room 31, an oil portrait of John aged twenty-two by William Orpen is on display in Room 29, where he also appears in Orpen's 'The Selecting Jury of the New English Arts Club, 1909'. Oil portraits by John of Lady Ottoline Morrell, Dylan Thomas and his son Caspar John are all on display in Room 31.
Source: www.artknowledgenews.com