Politicians, minority groups call on Dutch Royal House to ditch allegedly offensive painting
AMSTERDAM — Critics urged the Dutch royal family Friday to get rid of a painting they say is an offensive reminder of wrongs from the Netherlands' colonial past, but the Royal House defended the 19th-century work as an important part of the country's history.
"Homage of the Colonies" decorates one side of Queen Beatrix's iconic gold-trimmed carriage, and depicts half-naked, brown-skinned women and men in servile poses bearing gifts to an enthroned white woman.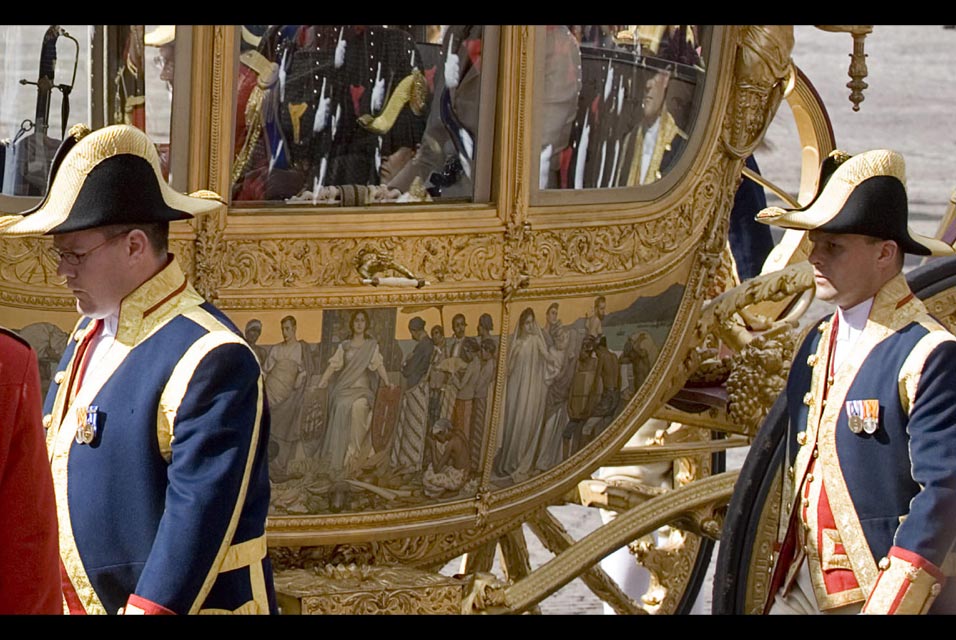 Thousands of fans will line the streets of The Hague next week to watch the popular queen travel in the horse-drawn carriage, one of the most famous symbols of the Netherlands' royal House of Orange, to address parliament in her annual speech.
Jeffry Pondaag of the Dutch Debts of Honor Committee co-authored an open letter published in national newspapers calling for the painting to be removed and placed in a museum to illustrate "a nasty chapter of Dutch history."
"Dutch people have a big mouth about other people's violations of human rights, but when it comes to something the Netherlands has done wrong, they won't answer the doorbell," he said in a telephone interview.
The "Golden Carriage" was given to Queen Wilhelmina from the people of Amsterdam as a gift in 1898. The painting by Nicolaas van der Waay was intended to recreate the style of the country's 17th-century "Golden Age," in which Amsterdam became wealthy as the hub of a naval empire.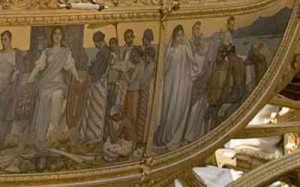 The Royal House dismissed the call to remove the painting in a brief response.
"We are not going to rewrite history by destroying the Golden Carriage," said spokeswoman Renee Wesdorp.
Pondaag said that while the U.S. government has apologized for slavery and Australia has apologized for abuses of its native peoples, the Dutch government has gone no further than "expressing regret" for its colonization of Indonesia and involvement in slave trade in the Americas.
"Dutch people are proud of their 'Golden Age'," he said. "It's celebrating getting rich by spilling the blood of others."
Earlier this week, a court in The Hague ordered the Netherlands to pay reparations for the summary executions up to 430 Indonesians in the village of Rawagedeh by Dutch soldiers in 1947.
Indonesia, then known as the Dutch East Indies, declared its independence from colonial rule when World War II ended in 1945. The Netherlands fought unsuccessfully to try to maintain control of its lucrative Asian outpost and Indonesia was finally recognized as independent in 1949.
Source: www.washingtonpost.com