Jokers II (series of paintings)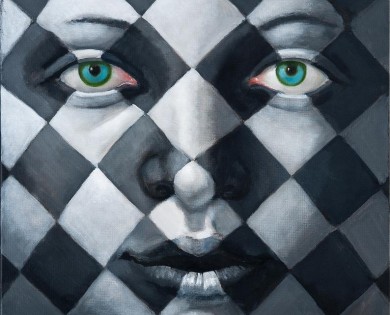 'Jokers' is a fun game with a shape of human face by applying a certain color coding: target, chess, streaks. The form is outmaneuvered, but does not lose its dominance...
Artwork is not framed. Measurements: 40x40 cm / 15.7''x15.7''
Click on the image to enlarge it.

Updating...